Picked up a few Marro Hives from Ebay with the intent of making brood hives by taking the egg critters out and replacing them with Gaunts. The hole left by removing the egg sacks made them look more like spore chimneys, so they are now officially spore chims. I cut a couple of then off at the bottom at different angles (band saw) so they would not ll look identical. Still need to use some urethane spray foam insulation to do the insides of the hole.
Removed egg sacks.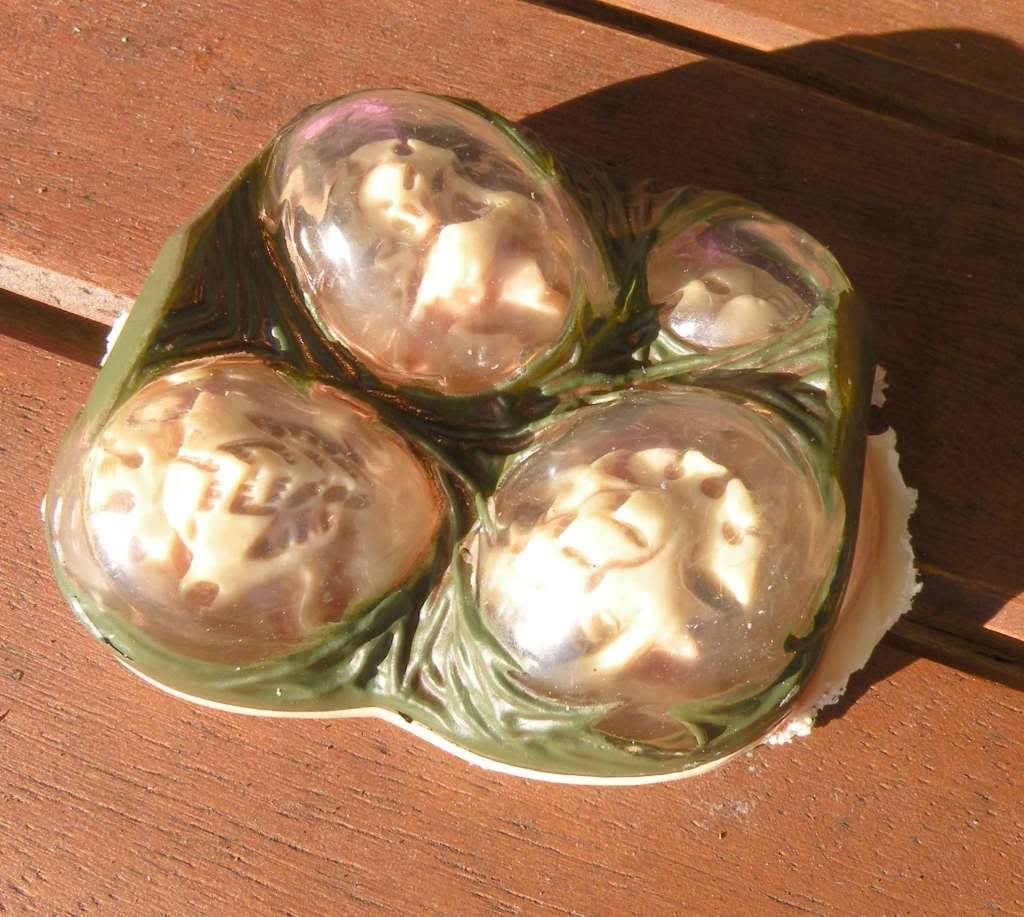 [Open in new window]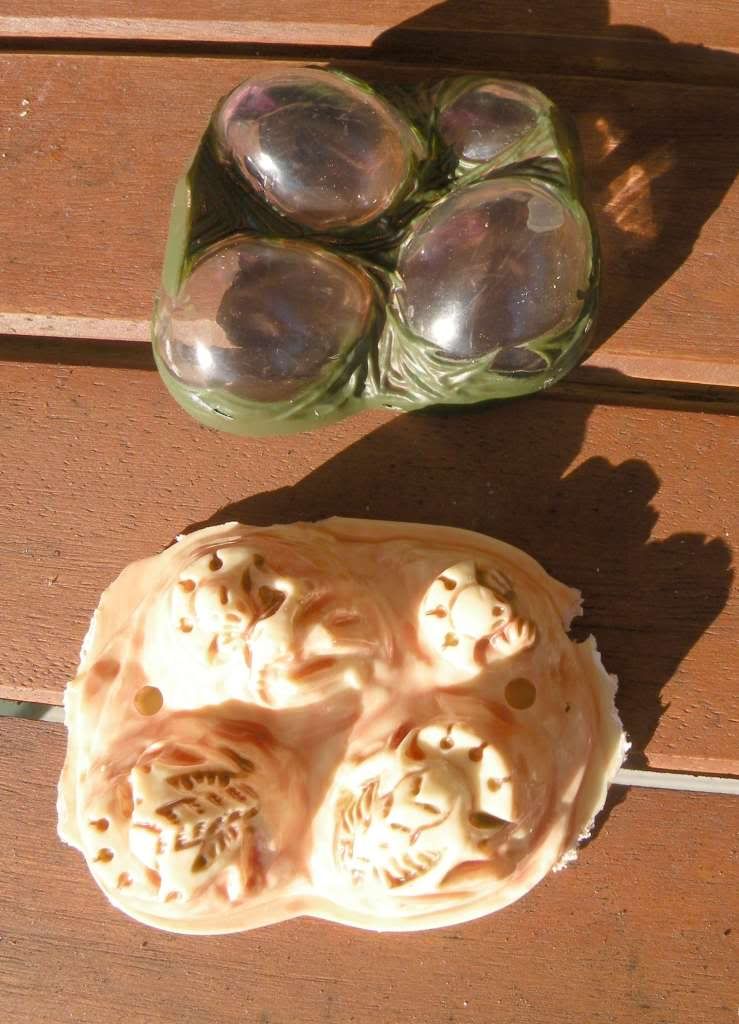 [Open in new window]
Marro Hives basecoated and drybrushed in prep for washes.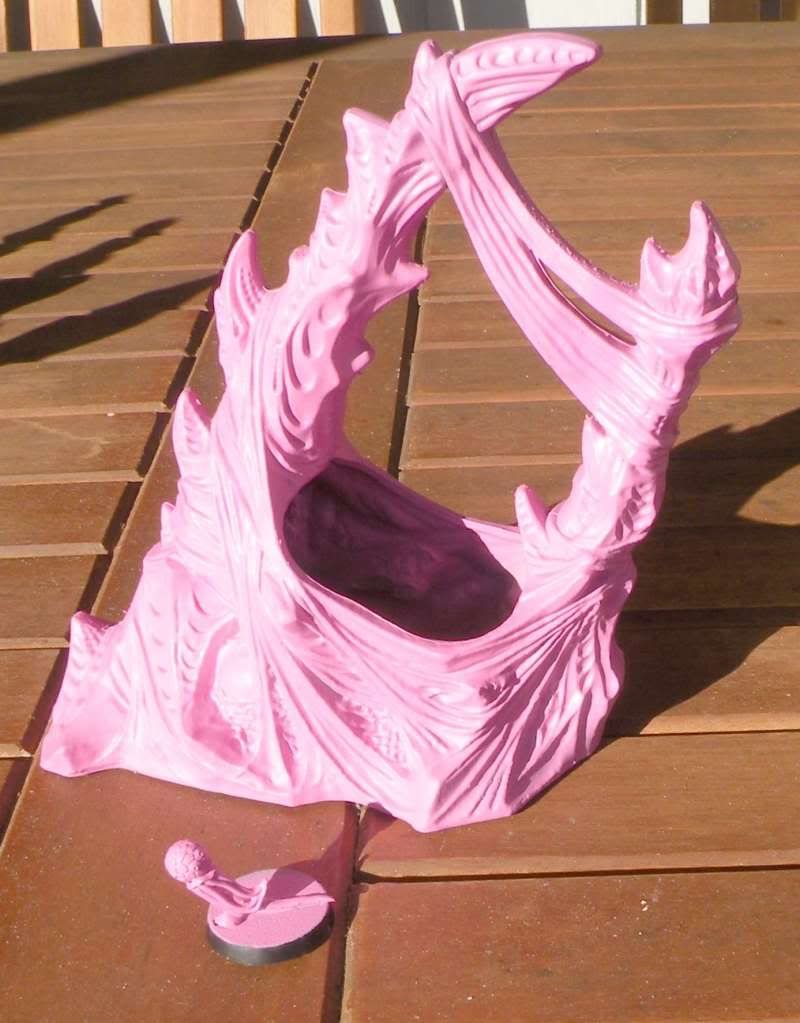 [Open in new window]
Cut off version.
[Open in new window]
Final paint on the right including flat black spray from the underside up through the hole to represent the spores.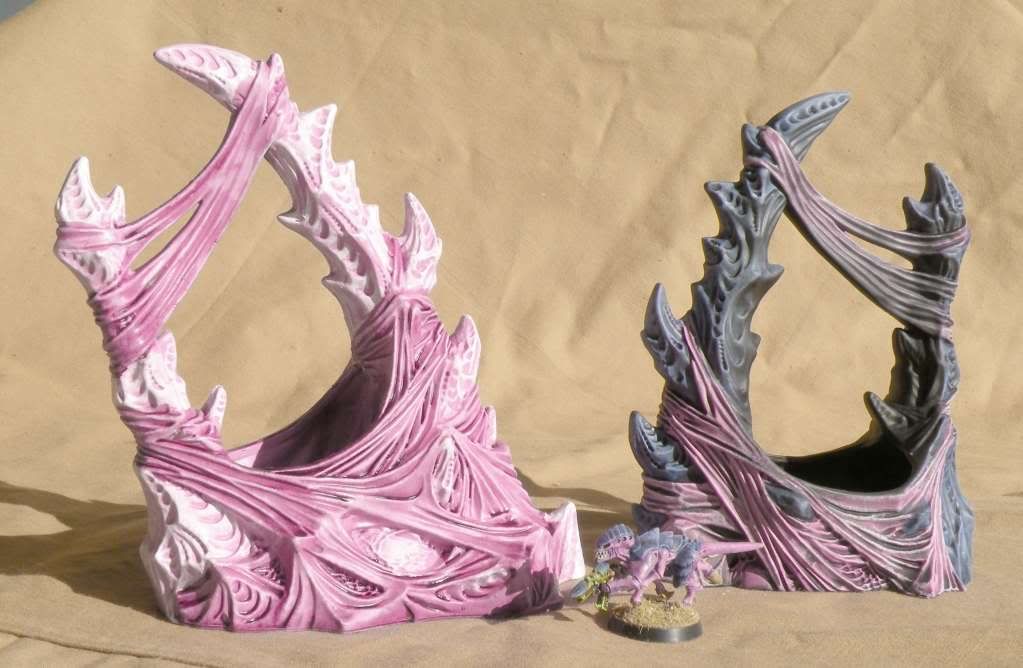 [Open in new window]