Digging up my ancient (9 y/o..) thread...because I'll try and update it some more.
Hive Fleet Adamantium is still alive and kicking (or flailing or something).
I finally got around to priming a big amount of models I bought second hand (and paint-stripped).
I hope to add many models to my Fleet in the coming month or two including the Haruspex/Exocrine (not shown on photo) which has been collecting dust due to life interfering with painting-time.
So this is what I worked on this weekend: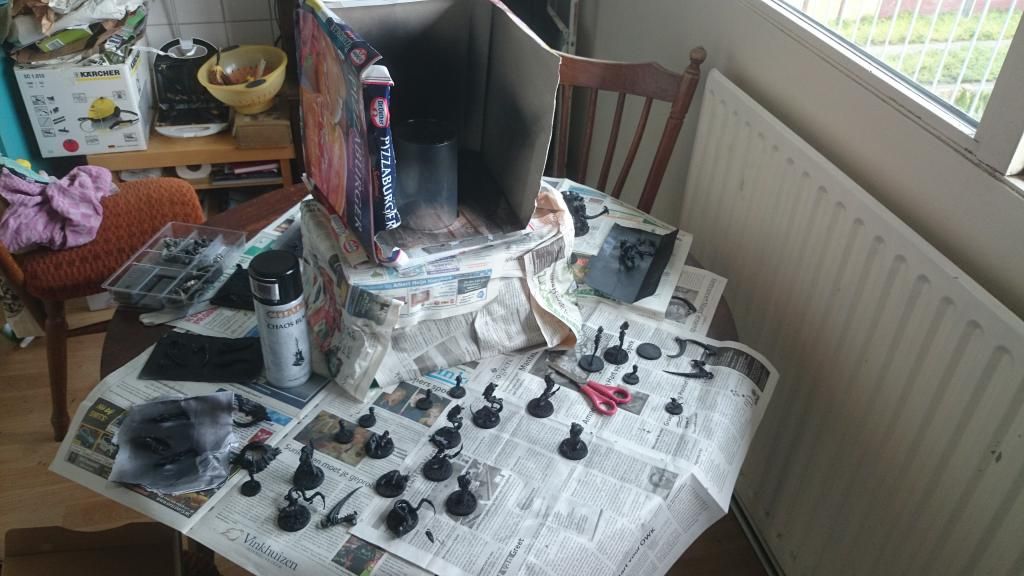 [Open in new window]
A bunch (9) raveners, a 2nd edition screamer killer!, some lictors and a normal 4th ed carnifex among others