ianuchu wrote:
Would be fun if we got such large bugs. I know the Hierophant is very tall, but it's also very thin.
In British parlance, I would say its positively weedy.
Mike Biasi had Armorcast scale Heirophant legs sculpted in clay in his fridge for a long time, but that's as far as the project got.
Here is a pic of the Epic 'Phant scaled up to Armorcast scale. The ruler is marked in inches. It would have dwarfed the Forge World version in mass and height. The design needs to be updated a bit to current Tyranid style, but It could be done.
Tim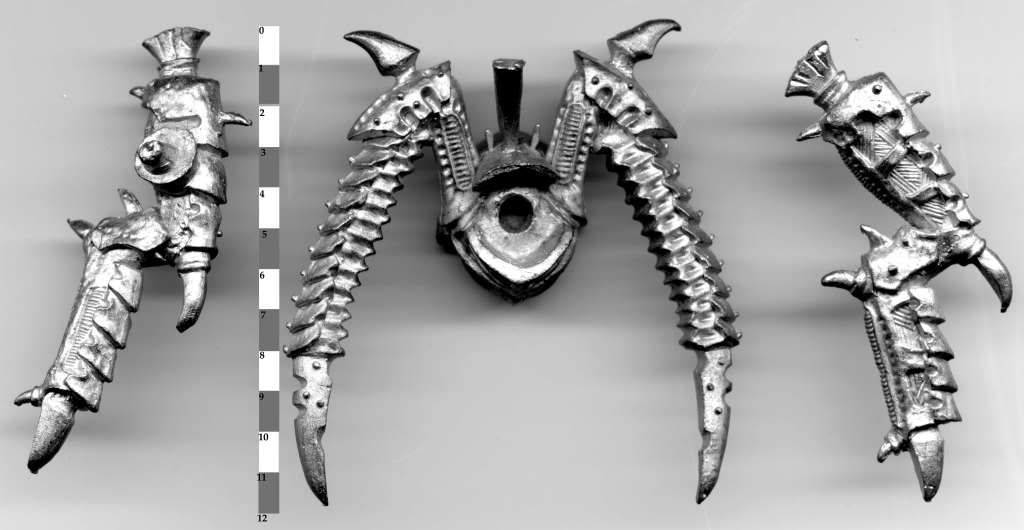 [Open in new window]